A Primer for Advisors on the Aging Brain: Understanding Cognitive Impairment, Taking Action Steps
As our clients age, some of them will develop diseases such as Alzheimer's or other dementias.
What are some steps that might be taken if a client's behavior changes due to cognitive impairment?
Those who are cognitively impaired may put their own retirement security at risk, at the same time, can cause ethical and practical dilemmas for their financial advisors.
This webinar will help advisors better understand how the aging brain works, how to differentiate between normal memory loss and dementia, how to detect financial elder abuse and what steps should be taken if a client's behavior changes due to cognitive impairment.
In "A Primer for Advisors on the Aging Brain" by Sandra Timmermann, you will:
Learn about the aging brain;

Gain a better understanding of diseases of the brain such as Alzheimer's and the behaviors that result;

Discover normal age-related changes in memory that occur in the brain and strategies to maintain brain health;

Better understand how to detect elder financial abuse;

Learn possible interventions and actions that advisors can take before and after their clients become cognitively impaired.
Your presenter is Sandra Timmermann, EdD, Successful Aging in Retirement Expert, founder and former Executive Director of the MetLife Mature Market.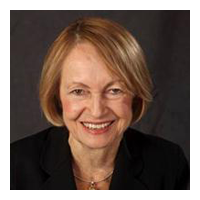 Meet Sandra Timmermann, EdD, Gerontologist, Successful Aging in Retirement Expert
Retirement planning experience
Sandra was the founder and Executive Director of the MetLife Mature Market Institute and a Vice President of MetLife from 1997 to 2013, when the Institute was disbanded. Prior to that, held senior staff positions with American Society on Aging, AARP, and SeniorNet. In the early part of career, was an Account Executive with public relations firms.
Sandra consults, trains, writes, and speaks with a focus on aging, retirement, and the application to business. She is a Visiting Professor of Gerontology and Retirement Living at the American College of Financial Services. She is also a Financial Gerontology columnist for the Journal of Financial Service Professionals and author of other professional articles.
Sandra is a skilled presenter, analyst and writer on longevity, trends in aging, the aging process, including cognitive changes, the link between life planning and financial planning. and other timely topics related to retirement living. Recent presentations include the Interagency Long-Term Care Insurance Conference, Aging Without Borders, the American Society on Aging, the International Retirement Resource Center (training for brokers), the Retirement Income Industry Association, the New York Society of Financial Services Professionals Annual Conference, and internal financial services training programs. 
Retirement planning thought leadership and expertise
Sandra Timmermann is nationally recognized corporate gerontologist, connecting expertise in the 50+ market with business needs with a special focus on financial services, content development, strategic insights, ideation and planning, research, marketing, and thought leadership. She is skilled at understanding the attitudes and behaviors of pre-retirees and older people–finances, housing, caregiving, life's purpose, health, long term care, and family issues.
Sandy is active in national organizations and passionate about aging issues. She is currently a consultant to business, columnist and frequent speaker. She is a special advisor to the board of the Retirement Income Industry Association (RIIA), a senior fellow at the Women's Institute for a Secure Retirement (WISER), a strategic advisor to Generations United, and a committee member of the Post-Retirement Risk Research Committee of the Society of Actuaries.
Invest in Your Retirement Expertise.
1 hr CFP®, CRC®, and other CE Credit Reporting
We are a CE Sponsor with the CFP Board of Standards and the professional development partner of the International Foundation for Retirement Education (InFRE).
We will report your CFP® and/or CRC® credit (no additional reporting fee). Please add your ID at checkout. You are responsible for reporting all other certification CE credit.
Over 50 courses are accepted for continuing education (CE) credit for those who have earned the Certified Financial Planner® (CFP®) certification, the International Foundation for Retirement Education's (InFRE) Certified Retirement Counselor® (CRC®) certification, the College for Financial Planning's Chartered Retirement Plan Consultant (CRPC) certification, the American College's designations (ChFC, CLU, RICP), Retirement Management Analyst designation (RMA), ASPPA and other certification or designations.


Do you need more than three hours of CE?
Then become a Subscriber!  Just notify us that you want to become a subscriber within 10 days of course purchase to apply the cost of your individual cost to a new subscription.
Not familiar with on-demand courses?
We help you be sure you're comfortable navigating our on-demand system. Just contact customer service by email anytime or by phone at 847.686.0440 x105 during eastern time regular business hours.
Your satisfaction is guaranteed. We know you will be pleased with your purchase of any of our courses or subscription products. If, however, you are not completely satisfied, just notify us within 30 days of your purchase to receive a full refund of your fee.