Advanced Strategies for Using Housing Wealth to Improve Financial Outcomes in Retirement
As clients retire, and hence end the receipt of regular income from employment or professional activity, cash flow considerations become paramount.
Indeed, studies have shown that for most retirees, the concern about "running out of money" later in life outweighs any other concern.  Also, studies show that more than half of all retirees are homeowners.
This webinar examines four situations in which home equity can be used to diminish retirees' risk of cash flow exhaustion while maintaining an acceptable level of living expenses.  Quantitative examples will be given to illustrate each of the four situations.
In "Advanced Strategies for Using Housing Wealth to Improve Financial Outcomes in Retirement" by Barry Sacks, you will learn:
The effect of skipping a few distributions from a securities portfolio, replacing the income with draws on a buffer asset such as home equity, and how the result is greater cash flow sustainability and a greater legacy; 

Using a reverse mortgage to replace a conventional mortgage, and thereby reducing cash needs during retirement. (This is important for the many retirees who want to "age in place."); 

How to use a "reverse mortgage for purchase" to downsize or to change location, and to provide additional funds to invest for additional cash flow in retirement; 

Using a reverse mortgage to provide liquidity for the division of assets in "silver divorce."
Barry H. Sacks, PhD, JD, Reverse Mortgage and Retirement Portfolio Longevity Expert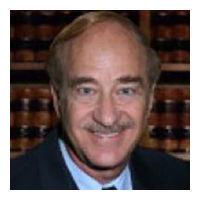 Meet Barry Sacks, PhD, JD, Reverse Mortgage Retirement Portfolio Longevity Expert
Retirement planning experience
Barry Sacks, Ph.D. earned his Ph.D. in semi-conductor physics from M.I.T., and then taught at U.C. Berkeley. He earned a J.D. Harvard Law School, and is a Certified Specialist, Taxation Law, from the California Board of Legal Specialization.  Barry spent 35 years as an ERISA attorney, specializing in qualified retirement plans. He then used his breadth of skills to discover a role for a reverse mortgage to help make a retirement portfolio last longer. Barry now has a law practice providing special services to tax professionals in the area of "Offers in Compromise" for retirees living on 401(k) accounts or other securities portfolios.
Retirement planning thought leadership and expertise
Barry and his brother, Stephen Sacks, Ph.D. shared their analysis of the reverse mortgage credit line in the February, 2012 Journal of Financial Planning. They revealed that if a reverse mortgage credit line was drawn on before drawing on investments when values had declined, a retiree's residual net worth (portfolio plus home equity) after 30 years is about twice as likely to be greater than using home equity as a last resort. Evensky, Salter and Pfieffer then published their paper in the Journal of Financial Planning the following year on how to increase the sustainable withdrawal rate using the reverse mortgage line of credit.
Invest in Your Retirement Expertise.
1 hr CFP®, CRC®, and other CE Credit Reporting
We are a CE Sponsor with the CFP Board of Standards and the professional development partner of the International Foundation for Retirement Education (InFRE).
We will report your CFP® and/or CRC® credit (no additional reporting fee). Please add your ID at checkout. You are responsible for reporting all other certification CE credit.
Over 50 courses are accepted for continuing education (CE) credit for those who have earned the Certified Financial Planner® (CFP®) certification, the International Foundation for Retirement Education's (InFRE) Certified Retirement Counselor® (CRC®) certification, the College for Financial Planning's Chartered Retirement Plan Consultant (CRPC) certification, the American College's designations (ChFC, CLU, RICP), Retirement Management Analyst designation (RMA), ASPPA and other certification or designations.


Do you need more than three hours of CE?
Then become a Subscriber!  Just notify us that you want to become a subscriber within 10 days of course purchase to apply the cost of your individual cost to a new subscription.
Not familiar with on-demand courses?
We help you be sure you're comfortable navigating our on-demand system. Just contact customer service by email anytime or by phone at 847.686.0440 x105 during eastern time regular business hours.
Your satisfaction is guaranteed. We know you will be pleased with your purchase of any of our courses or subscription products. If, however, you are not completely satisfied, just notify us within 30 days of your purchase to receive a full refund of your fee.