11/01/2023 Retirement Planning Beyond the Dollars and Cents Rebroadcast at 2-3 PM EDT
Now more than ever, advisors must realize that there is much more to retirement than just the dollars and cents.
Fact is, people are failing at retirement at an alarming rate because they aren't prepared for the non-financial aspects of it.
During the webcast we will expose the fatal flaws of traditional planning, discuss how industrial age thinking about longevity is confusing clients, provide an exclusive look at how retirement coaching will push benefits planning into unchartered territory, and simple steps to make an immediate impact! This is a game changing opportunity to become part of an exclusive group of professionals who see the significance of this trend and want to capitalize on it. Don't be the last one to figure this out.
In "Retirement Planning Beyond the Dollars and Cents" by Robert Laura, you will:
Use non-financial topics and conversations to generate new business like never before;

Gain a competitive advantage that will magnify your influence and establish you as a go-to expert;

Find new value and purpose in your role by educating and coaching clients on retirement topics that they want and need, but don't know who to turn to;

Be more referable because of the impact you are having on others.

 
Robert Laura, CPRC, Retirement Activist.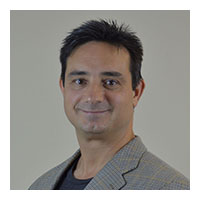 Meet Robert Laura, CPRC, Retirement Activist, founder of RetirementProject.org, and the Retirement Coaches Association.
Retirement planning experience
Robert's work reflects his ground-breaking efforts to challenge the status quo of traditional retirement planning and help people create a No-Regrets Retirement Plan. He is a best-selling author and nationally syndicated columnist for Forbes.com and Financial Advisor Magazine.
His work has reached millions of readers through five books, twelve guides, and over 500 articles. In addition to his own writings, he frequently appears in major business media outlets such as the Wall Street Journal, USA Today, CNBC, MarketWatch, Investor's Business Daily, Yahoo! Finance, TheStreet.com, and more.
Robert is the founder of the Wealth & Wellness Group, the RetirementProject.org and Certified Retirement Coach Designation. He holds several designations including Certified Kingdom Advisor (CKA), Accredited Asset Management Specialist (AAMS), Certified Mutual Fund Counselor (CMFC), Chartered Retirement Planning Counselor (CRPC), and Certified Professional Retirement Coach (CPRC) . He is a 15-year veteran of the National Speakers Association and a frequent presenter at retirement conferences across the country.
Retirement planning thought leadership and expertise
Robert Laura is a pioneer of "The New Retirement" which includes planning for both the financial and non-financial aspects including the need to develop a written plan for everyday life in retirement. He is the author of Naked Retirement, Retirement RX, Retirement Roots. Retirement Challenge, and Financial Karma.

He has a garnered a unique look at wealth and retirement by not only working closely with his own clients for the last twenty years, but also by interviewing numerous celebrities, entertainers, and athletes including Pastor Rick Warren, Deion Sanders, John Sally, Gymnast Shannon Miller, Golfer Annika Sorenstam, Singer Amy Grant, HGTV's the Property Brothers, Pawn Star Rick Harrison, Cheech & Chong, Impersonator Rich Little and more.
Invest in Your Retirement Expertise.
1 hr CFP®, CRC®, and other CE Credit Reporting
We are a CE Sponsor with the CFP Board of Standards and the professional development partner of the International Foundation for Retirement Education (InFRE).
We will report your CFP® and/or CRC® credit (no additional reporting fee). Please add your ID at checkout. You are responsible for reporting all other certification CE credit.
Over 50 courses are accepted for continuing education (CE) credit for those who have earned the Certified Financial Planner® (CFP®) certification, the International Foundation for Retirement Education's (InFRE) Certified Retirement Counselor® (CRC®) certification, the College for Financial Planning's Chartered Retirement Plan Consultant (CRPC) certification, the American College's designations (ChFC, CLU, RICP), Retirement Management Analyst designation (RMA), ASPPA and other certification or designations.


Do you need more than three hours of CE?
Then become a Subscriber!  Just notify us that you want to become a subscriber within 10 days of course purchase to apply the cost of your individual cost to a new subscription.
Not familiar with on-demand courses?
We help you be sure you're comfortable navigating our on-demand system. Just contact customer service by email anytime or by phone at 847.686.0440 x105 during eastern time regular business hours.
Your satisfaction is guaranteed. We know you will be pleased with your purchase of any of our courses or subscription products. If, however, you are not completely satisfied, just notify us within 30 days of your purchase to receive a full refund of your fee.